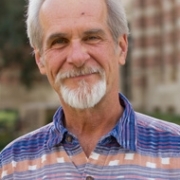 Sengidi'mo! (with much health and strength!) and welcome to the 2022-2023 academic year! I am honored to serve as interim Chair this year, while Professor Akee takes leave to serve on the Council of Economic Advisors in Washington, D.C.  I know our degree programs well from past service as a former Chair for more than two decades.  Our curriculum is designed and taught by a distinguished and interdisciplinary faculty who collaborate with more than 20 different Native communities and countless community organizations. As much as the American Indian Studies Program at UCLA is devoted to the study of Indigenous peoples, as a land grant institution we are committed to directly engaging with and working for the Indigenous peoples of California and beyond. Among them, we have a particular commitment to the Tongva as the taraaxatom (Indigenous peoples) of Tovaangar (Los Angeles basin, So. Channel Islands).
The past year has been a very interesting one for everyone. We confronted the challenge of trying to return to the normal functioning of the University during the ever-morphing developments of a pandemic.   With testing and masking, we were able to return to teaching in person.  Of course, we will still need to follow University guidelines as we deal with new variants and novel challenges.  But with the enormous support of students, staff, and faculty we were able to have the first UCLA Pow-w\Wow and in-person Graduation Celebration in several years!  Along with restoring these valued traditions, our American Indian Studies community benefitted from two other very noteworthy developments. One, the University of California announced its Native American Opportunity Plan.  This plan ensures that in-state systemwide Tuition and Student Services Fees are fully covered for students residing in California students who are also enrolled in federally recognized Native American, American Indian, and Alaskan Native tribes. (This plan applies to undergraduate and non-self-supported graduate students). To complement this initiative, the Federated Indians of Graton Rancheria will provide scholarship support to members of California Indian Tribes that are not federally recognized.  Our second noteworthy development is that the UCLA American Indian Studies Program has been approved to become a Department and it will be undertaking steps toward that transformation this year.  We have been working toward this goal for many years so it is a wonderful achievement that will enhance American Indian Studies at UCLA.
We embark on this academic year with a renewed sense of the power and importance of scholarship in shaping research, teaching and giving voice to and strengthening communities. We hope that we are able to teach, learn and assemble safely in this coming year. Our investments in AIS's undergraduate Major and Minor programs and its MA program are more important than ever. With humility, respect, and optimism I look forward to welcoming all of you in the near future in person and virtually so that we can all continue to build on the strong legacy of UCLA's AIS program begun more than 50 years ago.
Faculty Statement for Justice
As leaders of academic units at UCLA dedicated to social justice, we stand in solidarity with those in Los Angeles and throughout the country fighting to end state violence against African Americans, Indigenous peoples, Latinx, Asian, and other communities of color. – Read more
Joint Statement – NALSA, AIGSA, AISA, AIA
June 5, 2020
As leaders of Native and Indigenous student and alumni organizations at UCLA, we condemn the state and police violence against our Black relatives. We write to affirm our commitment to social justice and stand in solidarity with our Black community in UCLA, Tovaangar and all unceded territories. – Read more
RAIN
Retention of American Indians Now! (RAIN) providing comprehensive support services to all students on-campus in order to address a wide variety of needs: academic, personal, social, cultural, and spiritual.
AIR
American Indian Recruitment (AIR) is in the service of serving Native students and providing resources to essentially support the journey to a quality higher education.
Admissions
Ranked among the top programs in American Indian Studies (AIS), the Master of Arts degree, interdepartmental program at UCLA draws  from a wide variety of departments; students choose an area of concentration (History/Law/Policy, Economic Development, Social Relations or Language/Literature/Expressive Arts), acquiring skills that will enable them to conduct original research through the mentorship of over 27 AIS affiliated UCLA faculty.
Click here to learn more about the admissions process.
https://amindian.ucla.edu/wp-content/uploads/2022/07/Screen-Shot-2022-07-25-at-11.28.46-AM.png
2156
1498
Stephen Pilcher
https://amindian.ucla.edu/wp-content/uploads/2019/08/Uxd_Blk_AmerIndianStudies_A-e1568757955361.png
Stephen Pilcher
2022-07-25 11:27:59
2022-07-25 12:02:32
The Oxford Handbook of Language and Race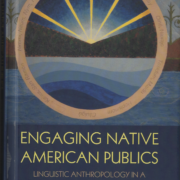 https://amindian.ucla.edu/wp-content/uploads/2022/07/Screen-Shot-2022-07-25-at-11.29.07-AM-1.png
2066
1422
Stephen Pilcher
https://amindian.ucla.edu/wp-content/uploads/2019/08/Uxd_Blk_AmerIndianStudies_A-e1568757955361.png
Stephen Pilcher
2022-07-25 11:25:02
2022-07-25 12:03:23
Engaging Native American Publics: Linguistic Anthropology in a Collaborative Key