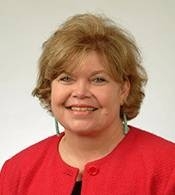 Felicia Hodge (Wailaki Tribe)
Affiliated Faculty
Professor
UCLA School of Nursing/ Public Health | Research Methods, American Indian Populations, Family Theory
Office: 5-940 Factor Bldg. School of Nursing
Email: fhodge@sonnet.ucla.edu
Phone: (310) 267-2255
Biography
Felicia Schanche Hodge, DrPH is a Professor in the School of Nursing as well as a as a Professor in the Department of Health Policy and Management in the Fielding School of Public Health.. She teaches courses in research methods, American Indian populations and family theory. Dr. Hodge is the founder and director of the Center for American Indian/Indigenous Research and Education (CAIIRE) which supports research, evaluation, policy development, education, planning, prevention and community service activities. Dr. Hodge is also the Chair of the American Indian Studies Interdepartmental Program at UCLA. She also serves as a member of the NIH-NINR National Advisory Council. She has served as Principal Investigator for several large R01 research projects targeting American Indian health issues including cervical cancer, nutrition, smoking cessation, breast cancer, wellness concepts, diabetes, cancer pain and self management, all supported by the National Cancer Institute and/or the National Institute of Nursing Research. Dr. Hodge's research is in the area of developing and testing culturally sensitive intervention models for American Indian populations. Her publications include an analysis of urban and rural smoking patterns, an examination of culturally sensitive interventions, and research into the application of the CES-D (depression) scale among American Indian adults, as well as various cancer and diabetes interventions.
Dr. Hodge has developed and tested the "Talking Circle" model that tests group processes and counseling to increase cancer screening among American Indians. She has also developed the train-the-trainers program for smoking cessation projects. Consumer advocacy, participatory research, and culturally sensitive interventions for the American Indian population are the focus of her research.
Selected Publications
Hodge, F. (1995). Demoralization: A useful concept for case management with American Indians. In: Peter Manolas, (Ed.), The Cross-Cultural Practice of Clinical Case Management in Mental Health, Haworth Press.
Hodge, F, Kipnis, P. (1996). Urban rural contrasts, patient and smoking patterns in Northern California American Indian clinics, Cancer, 78(S7), 1623-1628.
Hodge, F. (1998). (contributing author) U.S. Department of Health and Human Services, Tobacco Use Among U.S. Racial/Ethnic Minorities Groups-African Americans, American Indians and Alaska Natives, Asian Americans and Pacific Islanders, and Hispanics: A Report of the Surgeon General. Atlanta, Georgia: U.S. DHHS, CDC, Nat Ctr for Chronic Disease Prevention & Health Promotion, Ofc on Smoking and Health.
Hodge, F, Stubbs, H. (1999). Talking circles: Increasing cancer knowledge among American Indian women, Cancer Research and Therapy, 8, 103-111.
Glover, C, Hodge, F. (1999). Native outreach: A report to American Indian, Alaska Native and Native Hawaiian communities. National Cancer Institute Monograph, NIH Publication 98-4341.
Hodge, FS, Pasqua, A, Marquez, CA, Geishirt-Cantrell, B. (2002). Utilizing traditional storytelling to promote wellness in American Indian communities. J of Transcultural Nursing, 13(1), 6-11.
Hodge, FS. (2002). American Indian and Alaska Native teen cigarette smoking: A review. In Changing Adolescent and Smoking Prevalence (Monograph 14), National Cancer Institute, 255-261.
Struthers, R, Hodge, FS, De Cora, L, & Geishirt-Cantrell, B. (2003). The experience of Native peer facilitators in the campaign against type 2 diabetes. The Journal of Rural Health, 19(2), 174-180.
Struthers, R, Hodge, FS, Geishirt Cantrell, B, & Casken, J. (2003). Community mapping: A tool in the fight against cigarette smoking on American Indian reservations. Policy, Politics, and Nursing Practice. Vol 4(4): 295-302.
Struthers, R., Savik, K., & Hodge, FS, (2004). American Indian women and cardiovascular disease: Response behaviors to chest pain. Journal of Cardiovascular Nursing, 19(3), 158-163
Hodge, F, Geishirt B, Struthers R., Casken, J. (2004). American Indian Internet cigarette sales: another avenue for selling tobacco products. American Journal of Public Health, Vol 94, No. 2, 260-61.
Struthers, R., & Hodge, F. (2004). Sacred tobacco use in Ojibwe communities. Jrnl of Holistic Nursing, 22(3),209-225.
Packer, MM, Kaur, JS, Hodge, FS, Nan, B, Trapp, MA, Roubidoux, MA. (2005). Knowledge, practices, and attitudes about cigarette smoking among Native American health professionals and medical students. J of Cancer Education, 205; 20:89-95.
Geishirt Cantrell, BA, Hodge, F, Struthers, R, & DeCora, LH (2005). The high incidence of cigarette smoking among American Indians of the Northern Plains. J of Cancer Education, 20, 97-100.
Hodge, F., & Struthers, R. (Winter 2006). Persistent smoking among Northern Plains Indians: Lenient attitudes, low harm value and partiality towards cigarette smoking. Journal of Cultural Diversity.
https://amindian.ucla.edu/wp-content/uploads/2019/08/Uxd_Blk_AmerIndianStudies_A-e1568757955361.png
0
0
amsampson
https://amindian.ucla.edu/wp-content/uploads/2019/08/Uxd_Blk_AmerIndianStudies_A-e1568757955361.png
amsampson
2020-01-27 12:06:55
2020-01-27 17:51:43
Felicia Hodge (Wailaki Tribe)